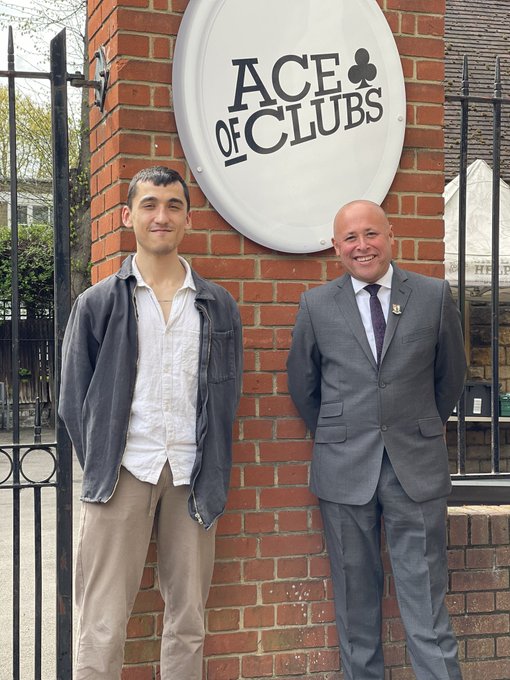 During a visit to Clapham-based charity, Ace of Clubs, Representative Deputy Lieutenant for Lambeth, Christopher Wellbelove, learned about some of the challenges the charity has faced since he previously visited whilst serving as Mayor of Lambeth.
The Ace of Clubs is a fantastic charity that does great work providing support for homeless, vulnerable, and otherwise marginalised people in and around Clapham.
With food donated and collected during the harvest festival, they provide lunch Monday to Friday thanks also to great support from a team of volunteers. 
They also offer laundry facilities and mobile phone charging – both invaluable to their users.
Clothing donations are also offered to their users along with providing toiletries – supplies of these are running a little low but they need full bottles.
They don't have any facilities for people to stay there – however, they can signpost and refer people together with providing wider advice on housing and benefits. 
All this and more are only made possible through donations and a great team including volunteers, without which they wouldn't be able to offer as much as they do. 
You can find out ways you can support @ www.aceofclubs.org.uk.
Christopher is eager to meet with organisations across Lambeth. Please get in touch to arrange a visit.