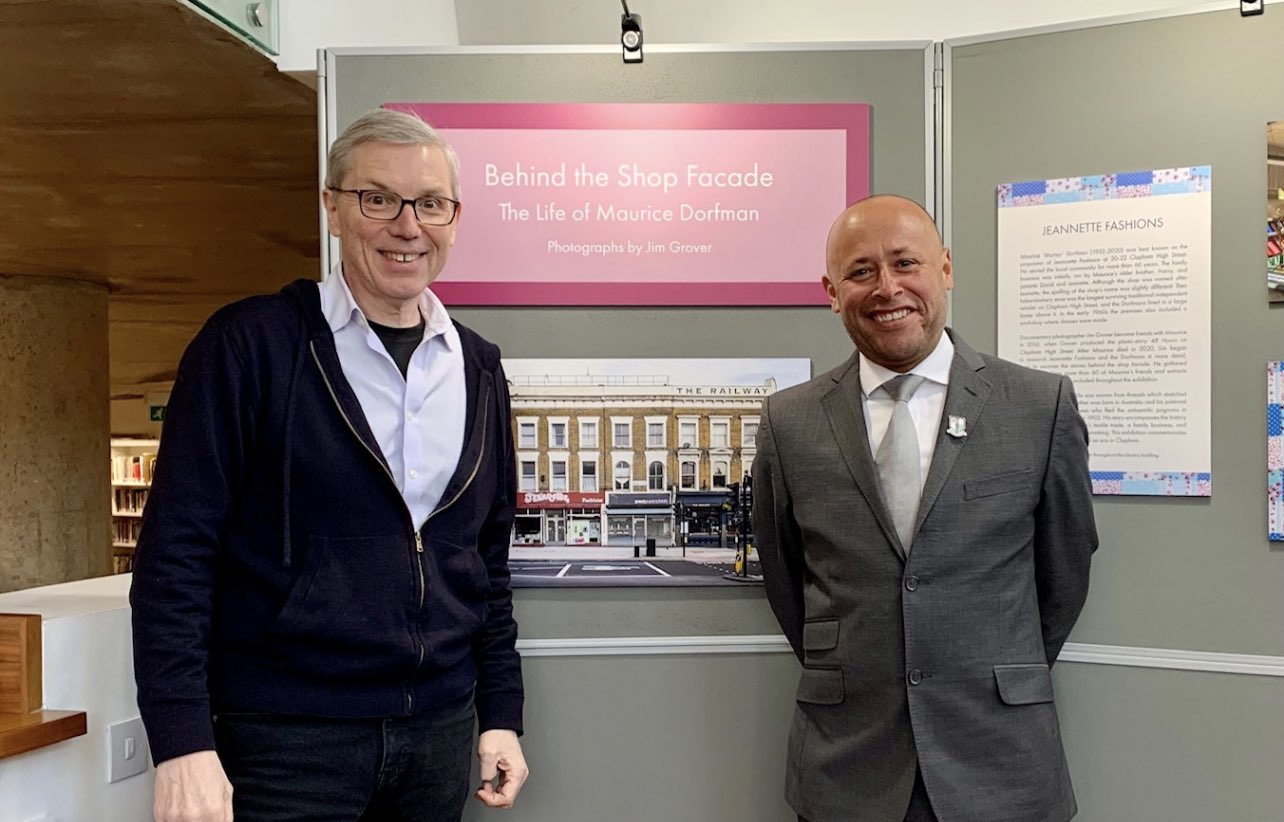 Representative Deputy Lieutenant for Lambeth, Christopher Wellbelove, visited an exhibition being held at Clapham Library, Behind The Shop Facade, which tells the remarkable story of Maurice Dorfman, the grandson of Hyman and Sarah Dorfman who fled the anti-semitic pogroms in Ukraine (then a part of Russia) at the end of the 19th century and arrived in London's East end in 1902.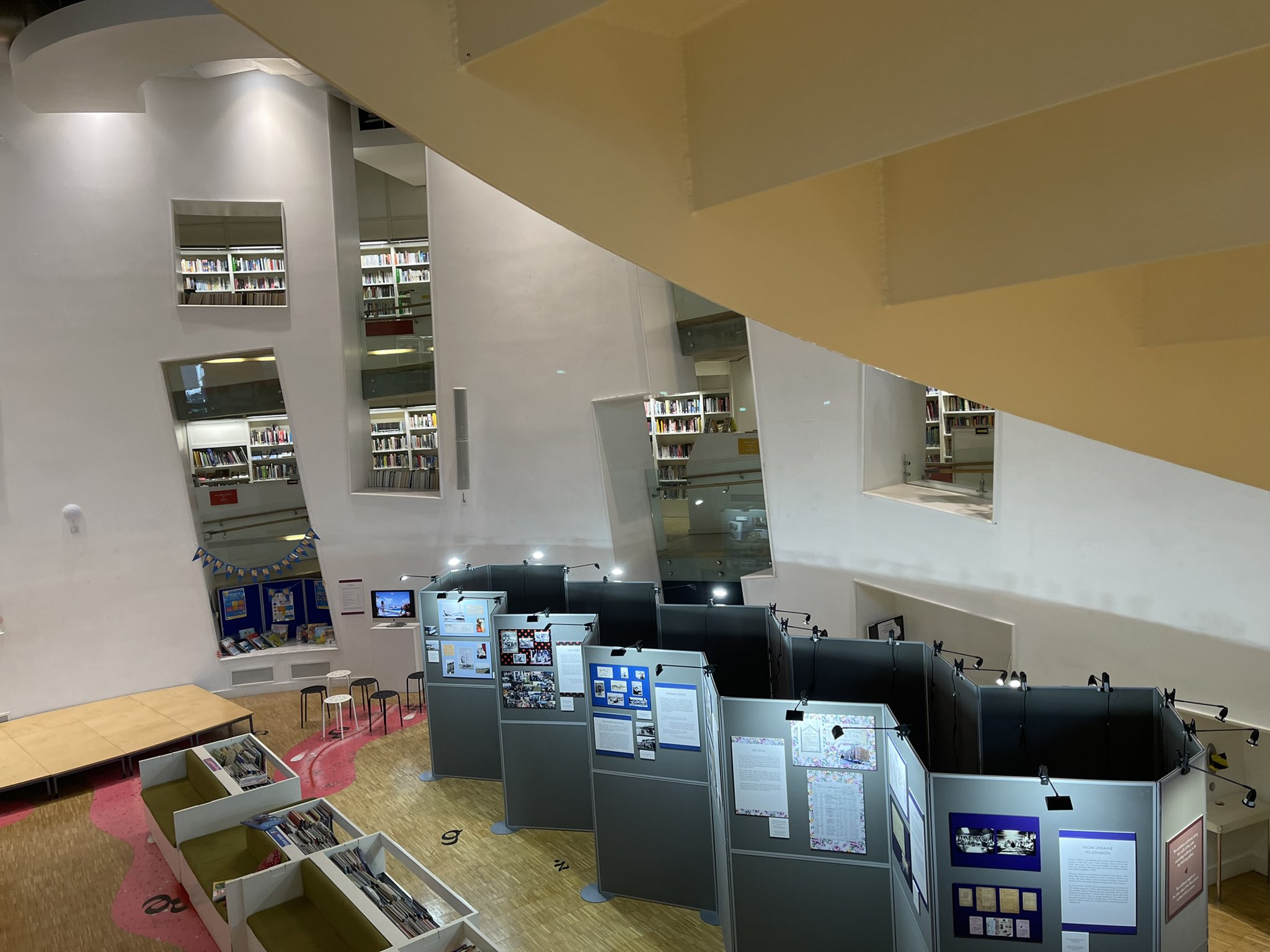 Maurice ('Murray' to those who knew him the longest) ended up running the family business, Jeannette Fashions, a haberdashery that traded on Clapham High Street for some 60 years, making it the longest surviving traditional shop on the high street; it was also the family home. 
Christopher met with Jim Grover who is a social documentary photographer based in Clapham.  His particular passion is using images to tell stories…especially stories that celebrate daily life, 'unsung heroes', local communities, and traditions…and to make the unseen seen. 
And that is what he has more than done here, a unique and fascinating insight into Maurice's life, a stalwart of Clapham, serving customers from far and wide for over six decades. The exhibition is on until 30 April 2022 and a limited edition book is available.  
If you are planning an event or exhibition in Lambeth please feel free to invite the Representative Deputy Lieutenant for Lambeth to your event here.